Local Weather Advisory w/ Graphical Analysis
Weather Advisory WEATHER ADVISORY NO. 9 FOR: Southwest Monsoon and Low Pressure Area ISSUED AT: 11:00 AM 2022 September 28   AT 10:00 AM TODAY, A LOW PRESSURE AREA (LPA) WAS ESTIMATED BASED ON ALL AVAILABLE DATA AT 445 KM EAST OF GUIUAN, EASTERN SAMAR (11.4°N, 129.8°E). THIS WEATHER DISTURBANCE IS LESS LIKELY TO DEVELOP INTO A TROPICAL DEPRESSION WITHIN 48 HOURS.  THE SOUTHWEST MONSOON CONTINUES TO AFFECT THE WESTERN SECTIONS OF CENTRAL AND SOUTHERN LUZON. Hazards Affecting Land Areas THE SOUTHWEST MONSOON WILL BRING LIGHT TO MODERATE WITH AT TIMES HEAVY RAINS OVER PALAWAN AND OCCIDENTAL MINDORO. MEANWHILE, LIGHT TO MODERATE WITH AT TIMES HEAVY RAINS OVER EASTERN VISAYAS, CARAGA, AND DAVAO ORIENTAL DUE TO LPA. UNDER THESE CONDITIONS, SCATTERED TO WIDESPREAD FLOODING AND RAIN-INDUCED LANDSLIDES ARE LIKELY, ESPECIALLY IN AREAS THAT ARE HIGHLY OR VERY HIGHLY SUSCEPTIBLE TO THESE HAZARDS AS IDENTIFIED IN HAZARD MAPS AND IN AREAS WITH SIGNIFICANT ANTECEDENT RAINFALL. THE PUBLIC AND DISASTER RISK REDUCTION AND MANAGEMENT OFFICES CONCERNED ARE ADVISED TO TAKE ALL NECESSARY MEASURES TO PROTECT LIFE AND PROPERTY. PAGASA REGIONAL SERVICES DIVISIONS MAY ISSUE LOCAL HEAVY RAINFALL WARNINGS, RAINFALL/THUNDERSTORMS ADVISORIES AND OTHER SEVERE WEATHER INFORMATION SPECIFIC TO THEIR AREAS OF RESPONSIBILITY AS APPROPRIATE. THE NEXT WEATHER ADVISORY WILL BE ISSUED AT 11:00 PM TODAY.
TROPICAL CYCLONE BULLETIN
Issued at 05:00 pm, 28 September 2022
"LUIS" MAINTAINS ITS STRENGTH WHILE MOVING NORTH NORTHWESTWARD OVER THE PHILIPPINE SEA HAZARDS AFFECTING LAND AREAS Heavy Rainfall LUIS is unlikely to directly affect the weather condition in the country within the forecast period. In the next 24 hours, the Southwest Monsoon and the Low Pressure Area east of Mindanao will bring rains over the western section of Southern Luzon and the eastern sections of Visayas and Mindanao. For more information, refer to Weather Advisory #9 issued at 11:00 AM today and the 24-Hour Public Weather Forecast issued at 4:00 PM today.  Severe Winds The latest forecast scenario for LUIS shows that the hoisting of Tropical Cyclone Wind Signal over any land area in the country is unlikely. HAZARDS AFFECTING COASTAL WATERS The tropical depression remains less likely to bring rough seas over the coastal waters of the country which may result to risky conditions to mariners of small seacrafts. TRACK AND INTENSITY OUTLOOK Tropical Depression LUIS is forecast to continue moving north northwestward through tomorrow early morning before turning generally northward for the rest of Thursday. On the forecast track, LUIS will exit the northern boundary of the Philippine Area of Responsibility (PAR) tomorrow morning or early afternoon. Outside the PAR region, this tropical cyclone will begin to move northeastward on Friday morning. LUIS is forecast to intensify into a tropical storm tonight or tomorrow morning. Further intensification is likely while moving over the sea east of Ryukyu Islands.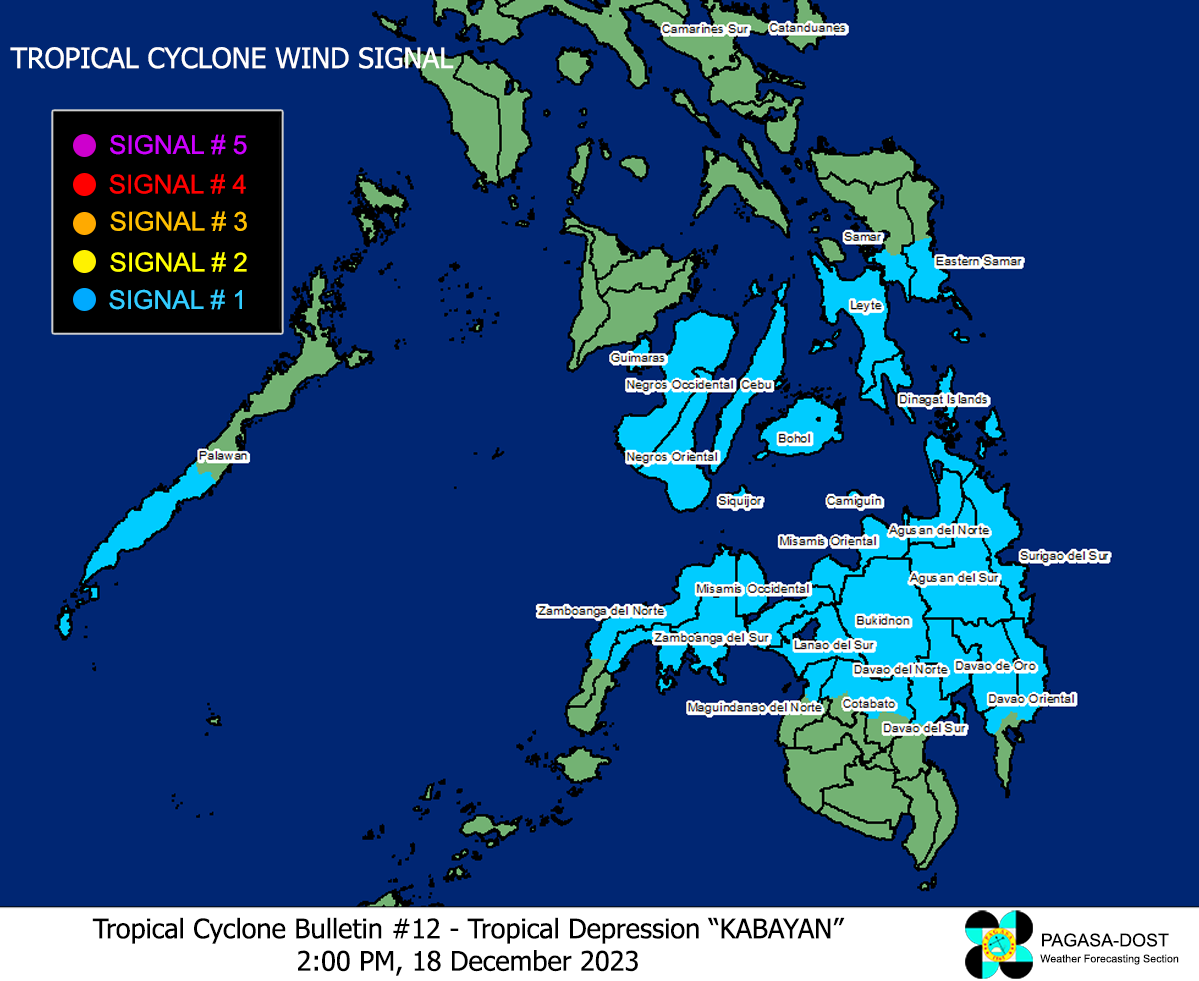 Nationwide Weather Advisory (Courtesy and Credits to typhoon2000.ph & PAGASA-NOAH-DOST Philippines)